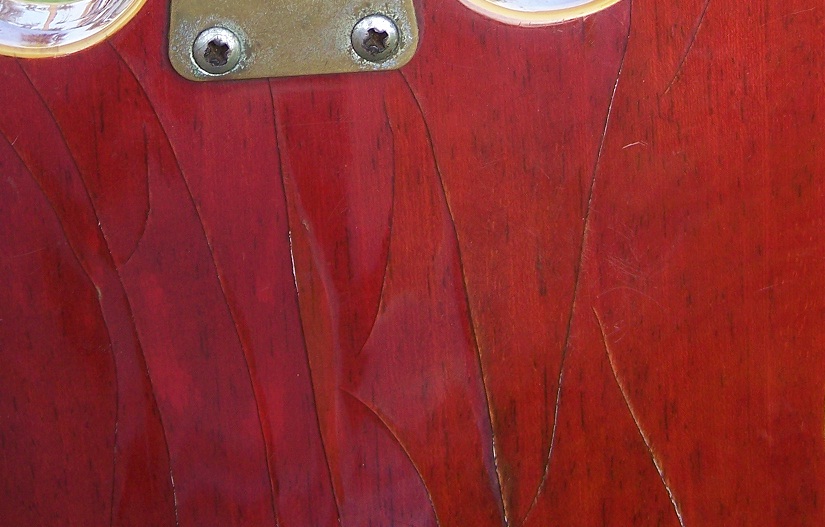 TECH TIPS AND FAQS
Q ~ What is with the cracks and splits I see in so many Vox Guitars?
A ~ They are probably not real actual 'cracks' or 'splits' but a phenomenon called 'checking' or 'crazing'. Vox/EKO used a thick polyester lacquer finish on their guitars that was (and still is) impervious to the elements that do most harm to guitars - COLD CLIMATES and HUMID ENVIRONMENTS. Cold and humidity causes the wood to expand and contract - a natural process. But the Poly finish does not react the same way so it responds to the ever changing wood by creating fine lines we call 'checking'. From the 'net:
This is an extremely common, somewhat expected condition in older instruments with lacquer finishes

, though it will vary according to the extremes the instrument has been through

. An instruments wood is continually expanding and contracting based on it's environment and

the moisture level in the wood

. The lacquer itself is put thru allot of stress as this takes place and the finish may develop checking/crazing is a result

of this movement

. Checking looks like very fine

finish

cracks running in all directions

.

Extreme

and sudden

temperature changes can also cause finish checking

,

regardless of the instruments age.
Most Vox guitars with minor or minimum checking are completely playable instruments.
Q ~ HOW DO I STRING MY VOX WITH A 'MUTE'?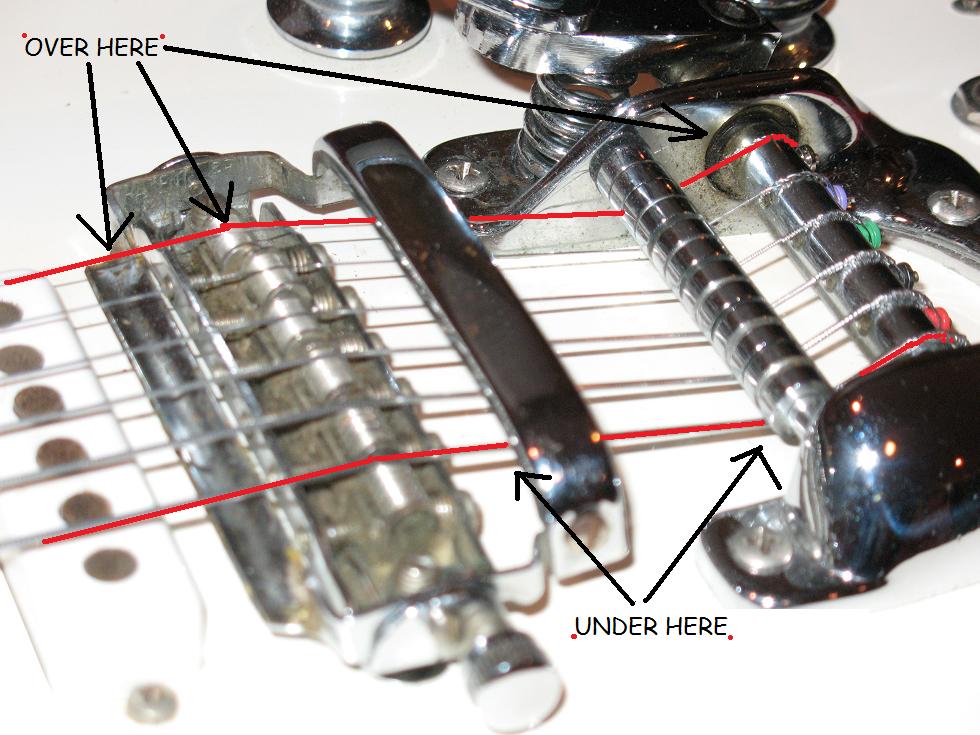 A ~ Just like the picture, of course!

The Mute is a cantankerous, crazy, stupid, insane-making accessory to a Vox guitar. But...when you understand HOW it works and HOW you can use it, it is a wonderful little piece of trickery. It is most often the MISSING PIECE to your guitar. WHY? Because most everyone disabled or removed it. Pity...as it is very hard to find. There are TWO types of Bridges common to Vox guitars - the MUTE BRIDGE and NON MUTE BRIDGE. So it follows that there are two types of Bridge Covers - shown below is a MUTE BRIDGE COVER - it has three cutouts to fit properly over the hardware of the mute.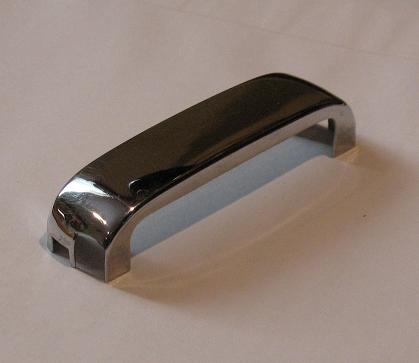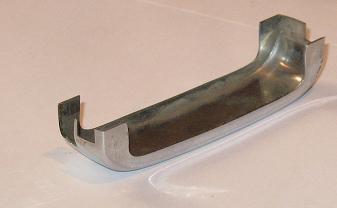 NON-MUTE COVER have no such cutouts.

CHECK BACK - MORE TO COME!!